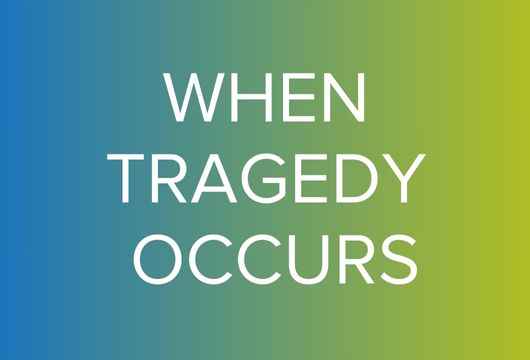 It is not uncommon to have deep, emotional reactions when a tragic event occurs.  The last several days have been deeply unsettling and scary with the horrific events taking place and Israel is at war.  Many of us have a connection to Israel and/or have friends and family there who we are worried about.  As we witness the horrors taking place in Israel through the news and social media, we try to make sense of, process, and cope with our own experiences while trying to support our loved ones.
Balancing our own emotions while wanting to support others and fulfill our other responsibilities can feel overwhelming. How do we offer support to our loved ones? How do we engage in meaningful conversations? How do we take the time to care for ourselves while not neglecting our personal and professional responsibilities?
Here are some steps you can take to take care of yourself when tragedy strikes:
1. Acknowledge your emotions: Allow yourself to feel the range of emotions that come with the tragedy. It is normal to feel sadness, anger, fear, or confusion. Give yourself permission to experience these emotions without judgment.
Utilizing a 'mantra' to remind yourself that your feelings are real and that your emotional reactions are valid may be helpful. Examples include, "My feelings are justified." "I deserve to be safe." "This event does not decrease my value."
Remember that you have the right to have thoughts and feelings related to a tragic event, even if it's overseas, and even if you were not directly affected.
2. Talk about it: Even when the trauma is something that is being talked about publicly, it is important to talk to others about how you are affected. Talk to people who feel safe for you.
Connect with friends, family, or community members who may be going through a similar experience. Sharing your feelings and thoughts with others can provide comfort and a sense of solidarity. Seek professional help if needed, such as therapists or counselors who specialize in trauma.
3. Limit exposure to media: Constant exposure to news and social media coverage of the tragedy can intensify feelings of distress. Following tragedies, televisions, computers, and smartphones inundate us with reactions, opinions, and rehashing of events.
While it is important to stay informed, monitor your media exposure, be mindful of how it impacts you, and unplug as needed. Set time limits, choose reliable sources, be selective with content, avoid graphic/distressing images, take regular breaks, and engage in alternative activities.
Remember, it is essential to strike a balance between staying informed and protecting your mental well-being. Adjust your media consumption based on your emotional needs, and prioritize self-care during this challenging time.
4. Practice self-care activities: Engage in activities that bring you comfort and relaxation. This could include exercise, meditation, deep breathing exercises, journaling, listening to music, calling a friend, spending time with someone you care about, or engaging in hobbies that you enjoy. Taking care of your physical and mental health is crucial during difficult times. Remember, that what may have been helpful to you in the past, may not be what works best in this new moment.
5. Utilize grounding or relaxation techniques when feeling overwhelmed:
THE 5-4-3-2-1 COPING TECHNIQUE FOR ANXIETY
This coping technique can help you to regain focus on the present situation and calm you down.
This grounding technique uses your five senses to focus on the moment you are in and helps you to avoid anxious or stressful thoughts that might make the situation worse.  This technique asks you to find five things you can see, four things you can touch, three things you can hear, two things you can smell, and one thing you can taste.
BOX BREATHING FOR STRESS REDUCTION
You may have heard that deep breathing helps when you feel stressed. Box breathing is a type of deep breathing you might do in a yoga class. Just as a box has four sides, here you breathe in four steps:
Breathe in slowly for four counts
Hold your breath for four counts
Breathe out slowly for four counts
Hold your breath for four counts
Repeat the sequence as many times as needed
There are several Apps that can assist listed in resources below.
6. Maintain a routine: Establishing a daily routine can provide a sense of stability and normalcy amidst chaos. Stick to regular sleep patterns, eat nutritious meals, and engage in activities that bring structure to your day.
7. Engage in acts of kindness: Helping others can be therapeutic and provide a sense of purpose. Volunteer your time or resources to support those affected by the tragedy. Acts of kindness not only benefit others but also contribute to your own healing process.
8. Seek solace in community: Sharing your grief and supporting others can foster a sense of unity and healing. Tragic news can make people feel powerless and discouraged. Gathering with others and taking action in the community can help work through these emotions. Coming together reminds us we are not alone and that we have support.
Connect with your community by attending support groups, vigils, or memorial services. Engaging in constructive action can make us feel helpful and empowered in a meaningful way.
9. Practice self-compassion: Be gentle with yourself and treat yourself with kindness. Healing takes time. Avoid self-blame or judgment for your emotions or reactions. Consider journaling to process your feelings and gain insights into your own journey.
Remember, everyone copes with tragedy differently, so it is essential to find what works best for you. If you find that your emotions are becoming overwhelming or interfering with your daily life, do not hesitate to seek professional help.
Resources 
SAMHSA-Disaster Distress Helpline Coping Tips
Psychiatry.org-Coping After Disaster/Trauma
The Diversity Movement- How to Have a Civil Conversation in 7 Steps
Apps for Managing Stress
Insight Timer– Offers a collection of more than 100,000 guided meditations with no required subscription, membership, or cost.
Mindfulness Coach – Provides training in mindfulness to help with stress and relaxation as well as a variety of voice-guided practice sessions. The app does not require users to log in or enter an email address.
Headspace and Calm – Popular and effective meditation resources, however, both require payment information and email log to unlock the full features.