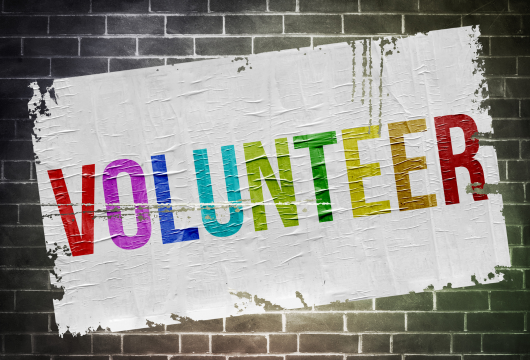 Below are some opportunities to serve the community.  To learn more about the Maxine Myers JFS Volunteer Services, please click

here

.
Listen to Children Summer Opportunity – Listen to Children Volunteers are needed for a new placement at a summer camp! The Listen to Children program pairs a warm accepting older adult volunteer with a school aged child on a one-to-one basis. The Child-Listener relationship allows a child to share conversations, joys, experiences and even concerns. Meeting with their Listener allows children to gain important cross-generational perspectives. The volunteer is not a tutor or therapist. The Listener volunteer lends a non-judgmental ear to individual students who benefit from the special time and attention afforded by this relationship. By encouraging students to express their feelings and identify solutions to problems, Listener volunteers help students meet the challenges of growing up in today's world. Listener volunteers receive a training and ongoing supervision and support. Volunteers must complete a background check and be age 55+. To participate, contact Julie Cramer-Le at jcramer-le@jfsmetrowest.org or (973) 637-1761. This opportunity is time limited and only for the summer.  It's a great opportunity for snowbirds to participate in Listen to Children without community to a full school year.
Tessie's Touch Volunteers needed in Essex County – Tessie's Touch brings joy & connection to isolated older adults by matching them with a caring volunteer. Together, they can do activities and excursions in the community. Tessie's Touch is an extension of our traditional Friendly Visiting program and allows us to go above and beyond for our seniors.  Each senior is paired one-on-one with a volunteer to facilitate a deeper connection through shared experiences and activities. JFS Staff will work with the pair to find an activity that brings them joy such as a trip to a botanical garden, attending a show or movie they had been looking forward to seeing, or sharing a meal at a local restaurant. Tessie's Touch will cover the cost of the activities and transportation.  Volunteers must submit to a background check. For more information contact Taylor Ruszczyk at TRuszczyk@jfsmetrowest.org or (973) 637-1742.
Female Money Management Volunteers – Money Management volunteers are matched with a homebound older adult in Essex County to visit once a week in their home. Volunteers assist clients with reading mail, filing papers, and paying bills enabling seniors to live independently in their own homes. Volunteers create a budget and track expenses with the client. This program helps ensure that aging residents do not end up in nursing homes or other long term care facilities prematurely.  Volunteers must submit to a background check. The program commitment is 1 hour once a week and the schedule is flexible. For more information contact Taylor Ruszczyk at TRuszczyk@jfsmetrowest.org or (973) 637-1742.
Family Promise, a Montclair based nonprofit helping homeless and at-risk families achieve self-sufficiency by providing shelter, social services, and housing assistance through a community-based approach, is seeking volunteers for their 5k run/walk on June 24th.  They need volunteers to welcome and direct the participants on the course, and hand out water.  If anyone would like to participate, sign up using the link below. The run is certified for true runners and the walk is for non-runners.  Any help would be appreciated.  Verona Park (475 Bloomfield Avenue, Verona) – for the Main Event on 6/24 at 8:30am.  Sign up here Feel free to share this with others.