Unlocking Suicidal Secrets: New Thoughts on Old Problems in Suicide Prevention
This full day conference provides mental health professionals with the state-of-the art skills necessary to tackle some of the most difficult clinical situations, including suicide assessment and prevention, documentation of risk, treatment planning, and building resiliency.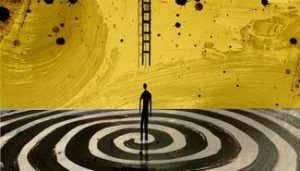 CONFERENCE DETAILS
Date:  March 5, 2020
Time:  8:00 am – 4:30 pm
Location:  Eisenhower Corporate Campus, Room G
290 West Mount Pleasant Avenue
Livingston, New Jersey  07039
SUGGESTED AUDIENCE
This is an intermediate level conference appropriate for psychiatrists, psychologists, social workers, psychiatric nurses, and other intermediate level mental health professionals.
PRESENTER: SHAWN CHRISTOPHER SHEA, M.D
Shawn Christopher Shea, M.D. is an internationally acclaimed workshop leader and educational innovator in the fields of suicide prevention, resiliency, clinical interviewing, and improving medication adherence. Dr. Shea has given over 850 presentations worldwide, and is the author of seven books and numerous articles including one of the classic texts in the field of suicide prevention, The Practical Art of Suicide Assessment. Dr. Shea is the Director of the Training Institute for Suicide Assessment and Clinical Interviewing (www.suicideassessment.com), a training and consultation service providing workshops, consultations, and quality assurance designs in mental health assessments. Dr. Shea is also in private practice.
The presenter does not have any commercial support and/or conflict for this program.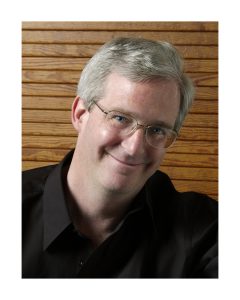 After attending this course, participants will be able to:
Apply the core principles of matrix treatment planning including healing matrix effects, damaging matrix effects, and the Red Herring Principle.
Apply the principles of matrix treatment planning to create collaborative treatment plans designed specifically to prevent suicide by instilling resiliency and hope.
Use the current state of the art regarding risk factors, protective factors, and warning signs to better formulate suicide risk.
Utilize interviewing techniques for uncovering psychotic risk factors such as command hallucinations, feelings of alien control, and psychotic hyper-religious ideation.
Create better risk documentation for both clinical care and forensic protection by understanding how the document can be used to better formulate risk as well as understanding how attorneys use the written document to attack or defend in malpractice suits.
Describe and use the principles of the Equation of Suicidal Intent.
Describe the unique interviewing challenges that arise when working with clients who have an immediate or imminent risk of suicide, including the interviewer's search for their intended method of choice regarding suicide.
Recognize and be able to utilize the following seven interviewing techniques for increasing validity: normalization, shame attenuation, the behavioral incident, gentle assumption, denial of the specific, the catch-all question, and symptom amplification whether face-to-face or during a telephone intervention.
Utilize flexible strategies for weaving the above seven validity techniques into effective methods of uncovering sensitive and/or taboo material including incest, intimate partner violence, substance abuse, antisocial behavior, and suicidal ideation, while maintaining a powerful engagement.
Identify the four time frames of the Chronological Assessment of Suicide Events (CASE Approach) and understand the theory behind their use.
Identify and flexibly utilize the individual interviewing strategies and sequencing of the validity techniques in all four stages of the CASE Approach in both face-to-face and telephone intervention.
Apply the CASE Approach to uncover hidden suicidal ideation, actions, and degree of both intent and amount of proximal desensitization (Thomas Joiner).
The cost to attend this event is $100, which includes breakfast, lunch, and certificate of completion. (Dietary laws strictly observed)
Registration closes on March 4, 2020 or when capacity is reached. Cancellations must be received 48 hours prior to event date to be eligible for a refund. A $15 processing fee will be charged for all cancellations.
Please register via this link
For questions, concerns or if you need special accommodations, please contact Sylvia Heller, MPH, Assistant Director of Development at JFS sheller@jfsmetrowest.org or 973-765-9050.
Eisenhower Corporate Campus meets all ADA requirements, any specific accommodation requests must be made at least 7 days prior to the event. The building's facility manager, Ron Thomson (973-418-8244) is available onsite for any questions.
CONTINUING EDUCATION INFORMATION
SOCIAL WORKERS: Unlocking Suicidal Secrets: New Thoughts on Old Problems in Suicide Prevention, Course #2830, is approved by the Association of Social Work Boards (ASWB) Approved Continuing Education (ACE) program to be offered by Jewish Family Services of MetroWest NJ as an individual course. Individual courses, not providers, are approved at the course level. State and provincial regulatory boards have the final authority to determine whether an individual course may be accepted for continuing education credit. ACE course approval period: 02/25/2020 – 02/25/2022. Social workers completing this course receive 6 Clinical Practice continuing education credits. Social workers must attend the entire course, submit evaluation, and sign in and out to earn CE credits.  All who complete this, will receive a printed certificate of completion at the end of the workshop.
PSYCHOLOGISTS:  Must attend the entire workshop and complete a course evaluation.  A link to the program evaluation and CE certificate will be provided the day of the program.  6 CEs are available.
For more information regarding the clinical program, or to discuss concerns regarding programming, please contact Sara Mendez Emma, LCSW, Director of Clinical Services at JFS smendez-emma@jfsmetrowest.org or 973-765-9050.
NJPA ensures that permission to use proprietary information, and steps to safeguard such information, are discussed with presenters at NJPA co-sponsored programs. No materials (physical or electronic) provided to attendees at such programs may be shared.
NJPA does not endorse the presented material as the only approach to a given area of study or therapeutic approach.
This workshop is sponsored by NJPA.  NJPA is approved by the American Psychological Association to offer continuing education for psychologists. NJPA maintains responsibility for this program and its content.
8:00 – 8:30 am               Breakfast and Registration
8:30 – 8:45 am               Welcome and Introductions
8:45 – 10:15  am             The Art of Matrix Treatment Planning and the Quest for Happiness: Suicide Prevention in a New Light
10:15 – 10:30 am            BREAK
10:30 – 12:00 pm          New Thoughts on Using Risk and Protective Factors in Suicide Assessment and the Art of Sound Documentation
12:00 – 1:00 pm             LUNCH BREAK
1:00 – 2:30 pm                Innovative Interviewing Techniques for Uncovering Suicidal Ideation and Other Sensitive Material
2:30 -2:45 pm                 BREAK
2:45 – 4:15 pm                The Delicate Art of Eliciting Suicidal Ideation – The Chronological Assessment of Suicide Events
4:15 – 4:30 pm                Q and A/Evaluations
THIS PROGRAM IS GENEROUSLY FUNDED BY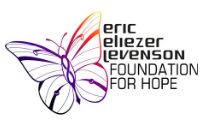 The Eric Eliezer Levenson Foundation for Hope, a 501(c)(3) foundation, supports programs which advance opportunities for young adults facing challenges through direct support and community awareness.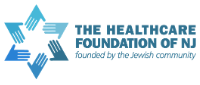 The Healthcare Foundation of New Jersey is an independent, endowed grant-making organization dedicated to reducing disparities in the delivery of healthcare and improving access to quality healthcare for vulnerable populations in the greater Newark, NJ area and the Jewish community of MetroWest NJ.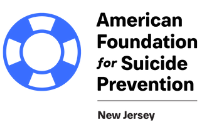 AFSP-NJ is fueled by the mission to save lives by providing education and support to the Garden State. The grassroots work we do focuses on eliminating the loss of life from suicide by: delivering innovative prevention programs, educating the public about risk factors and warning signs, raising funds for suicide research and programs,and reaching out to those individuals who have lost someone to suicide.
JFS Metrowest is committed to inclusive programming.  Please call 973-765-9050 to discuss how we can help.