This full-day workshop provides mental health professionals with the state-of-the art skills necessary to tackle some of the most difficult clinical situations, including suicide assessment and prevention, documentation of risk, treatment planning, and building resiliency.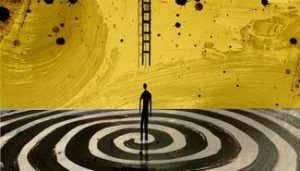 CONFERENCE DETAILS
Date:  March 5, 2020
Location:  Eisenhower Corporate Campus, Room G
290 West Mount Pleasant Avenue
Livingston, New Jersey, 07039
SUGGESTED AUDIENCE
Appropriate for psychiatrists, counselors, psychologists, social workers, psychiatric nurses, case managers, intermediate level mental health professionals, and other mental health professionals.
THIS PROGRAM IS GENEROUSLY FUNDED BY
The Eric Eliezer Levenson Foundation for Hope, a 501(c)(3) foundation, supports programs which advance opportunities for young adults facing challenges through direct support and community awareness.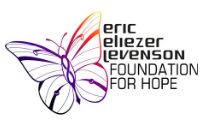 The Healthcare Foundation of New Jersey is an independent, endowed grant-making organization dedicated to reducing disparities in the delivery of healthcare and improving access to quality healthcare for vulnerable populations in the greater Newark, NJ area and the Jewish community of MetroWest NJ.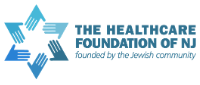 PRESENTER: SHAWN CHRISTOPHER SHEA, M.D
Shawn Christopher Shea, M.D. is an internationally acclaimed workshop leader and educational innovator in the fields of suicide prevention, resiliency, clinical interviewing, and improving medication adherence. Dr. Shea has given over 850 presentations worldwide, and is the author of seven books and numerous articles including one of the classic texts in the field of suicide prevention, The Practical Art of Suicide Assessment. Dr. Shea is the Director of the Training Institute for Suicide Assessment and Clinical Interviewing (www.suicideassessment.com), a training and consultation service providing workshops, consultations, and quality assurance designs in mental health assessments. Dr. Shea is also in private practice.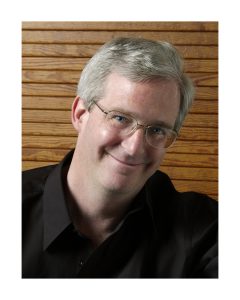 After attending this course, participants will be able to:
Effectively apply the principles of matrix treatment planning and understand their relationship to provide a more resilient form of happiness and suicide prevention.
Use current state of the art assessment techniques regarding risk and protective factors to better formulate suicide risk.
Create thorough risk documentation by understanding how attorneys use the written document to attack or defend in malpractice suits.
Recognize, list and utilize seven interviewing techniques for uncovering sensitive and taboo material.
Utilize flexible strategies for weaving the seven validity techniques into effective methods of uncovering sensitive material.
Apply the CASE Approach to uncover hidden suicidal ideation, actions, and intent.
The cost to attend this event is $100, which also includes breakfast and certificate of completion.
Please register via this link
For more information regarding the clinical program and continuing education credits for social workers and psychologists or to discuss concerns regarding programming, please contact Sara Mendez Emma, LCSW, Director of Clinical Services at smendez-emma@jfsmetrowest.org or 973-765-9050.
For other questions, concerns or if you need special accommodations, please contact Sylvia Heller, MPH, Assistant Director of Development at sheller@jfsmetrowest.org or 973-765-9050.
Registration closes on March 4, 2020 or when capacity is reached. Cancellations must be received 48 hours prior to event date to be eligible for a refund. A $15 processing fee will be charged for all cancellations.
Participants must attend the entire workshop and complete a course evaluation to earn CE/CEU credit.  Certificates of completion will be given to participants when completed evaluations have been returned.
CONTINUING EDUCATION INFORMATION
8:00 – 8:30 am                 Breakfast and Registration (Dietary laws strictly observed)
8:30 – 8:45 am                 Welcome and Introductions
8:45 – 10:15  am               The Art of Matrix Treatment Planning and the Quest for Happiness: Suicide Prevention in a New Light
10:15 – 10:30 am              Break
10:30 – 12:00 pm            New Thoughts on Using Risk and Protective Factors in Suicide Assessment and the Art of Sound Documentation
12:00 – 1:00 pm              LUNCH BREAK (local listing of restaurants will be available)
1:00 – 2:30 pm                 Innovative Interviewing Techniques for Uncovering Suicidal Ideation and Other Sensitive Material
2:30 -2:45 pm                  BREAK
2:45 – 4:15 pm                  The Delicate Art of Eliciting Suicidal Ideation – The Chronological Assessment of Suicide Events
4:15 – 4:30 pm                 Q and A/Evaluations