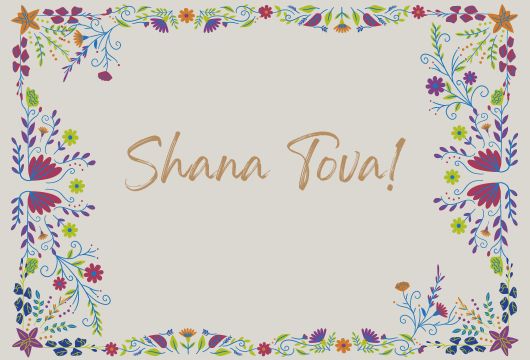 NEW THIS YEAR!
You can now buy Rosh Hashanah cards through JFS & support our clients.
Send Rosh Hashanah New Years cards to all your friends and family, and support vital JFS MetroWest programs and services.
Proceeds from the sale of each Rosh Hashanah card will help JFS better meet the needs of our clients and local community.
Order a set of 5 Rosh Hashanah cards for $50.
The card inside reads "Wishing you a sweet new year filled with health & happiness".
Cards will be available for pick up from the JFS Florham Park office beginning Thursday, August 31. Shipping is available for a nominal fee.
**Cards will available for sale through Tuesday, August 22**
IF YOU MISSED THE WINDOW TO ORDER AND ARE STILL INTERESTED IN ORDERING CARDS,
PLEASE CONTACT SYLVIA HELLER AT SHELLER@JFSMETROWEST.ORG