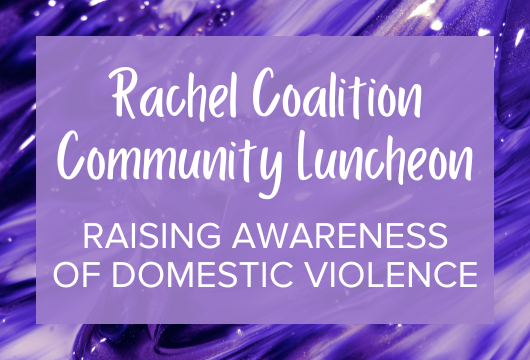 On behalf of Rachel Coalition, JFS and our clients, thank you to all of our sponsors, donors, and guests for making the Rachel Coalition Community Luncheon a success.  
A special thank you to Thelma & Richie Florin for underwriting our amazing speaker, Katrina Brownlee. Katrina Brownlee, who was abused, shot 10 times, and left for dead.  She took matters into her own hands and joined the NYPD to change the system that she says let her down, "I wanted to be a good cop."
We raised over $2700 in gift cards which were purchased to support victims and their families at the event.
Scroll through the photos below of the event!

Rachel Coalition provides a variety of services to assist victims of domestic violence, intimate partner violence, and individuals living in high conflict relationships.
We improve the lives of those most affected by abuse – the victims, their children, their families. Our domestic violence professionals provide guidance, support, and safe alternatives through counseling and legal services.
Domestic violence does not discriminate. It touches everyone, regardless of age, gender, race, culture, religion, socioeconomic status, or education. Domestic violence affects us all.
CHAIR, RACHEL COALITION
Robin Polson
EVENT CO-CHAIRS
Lynn Gruber, Lois Kaish, & Ronnie Senior
COMMITTEE
Andrea Bier, Carol Nelson Felzenberg, Pam Fishman, Terri Friedman, Lisa Lindauer,
Joan Nelson, Sandi Rosenbaum, Debby Stein, & Sheri Wolfson
Rachel Coalition helps hundreds of individuals each year.
We could not do it without support from the community. Help us help others.