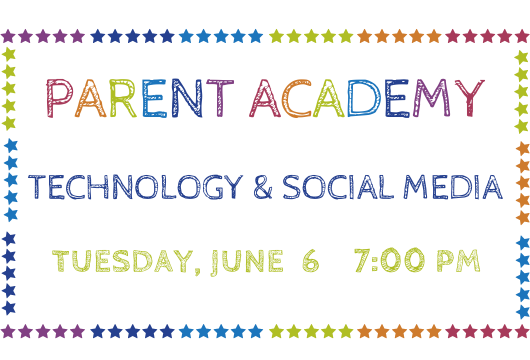 TECHNOLOGY & SOCIAL MEDIA
TUESDAY, JUNE
6
7:00 PM
JFS Florham Park Office
256 Columbia Turnpike, Suite 105
TOPICS TO BE COVERED:
Understanding how technology can impact well-being, learning,

and self-esteem

Setting healthy limits, supporting and guiding teens to use technology responsibly and safely

Recognizing the importance of face-to-face interactions, physical activity,

and outdoor time
Discussion facilitated by Kim Clerie, LSW
Kim is a JFS clinician providing mental health services to families. Kim works directly with children, teens, and their families focusing on mental and emotional well-being, family dynamics, increasing self-confidence, and providing coping strategies to decrease anxiety and depression symptoms.
Thank you for inquiring. Registration is now closed.