Older Adults & Caregivers
JFS offers a variety of services to assist older adults and caregivers in embracing the aging process.
Services for Caregivers
We are committed to making the caregiving process easier for both caregivers and their loved ones. We offer practical information, connect you to local resources and services, and provide the emotional support that many caregivers need.
Care Consultation
JFS Care Consultation is a free telephone-based program designed to serve family caregivers as well as the care recipients. Care Consultation focuses on the unique needs of each family. The program provides ongoing support and solutions to meet your needs, adjust to changes and plan for the future. Care Consultation is an evidenced based program developed by the Benjamin Rose Institute for Aging in Cleveland, Ohio and is recognized as a "model caregiver support program" by the National Council on Aging and by the Rosalynn Carter Institute for Caregiving.
Our care consultation social workers are licensed clinicians who can help you:
Develop a better understanding of the physical and emotional needs of the care recipient
Share available community resources and provide referrals
Increase your understanding of Alzheimer's and other forms of dementia and how it may progress over time
Learn how to better manage challenging behaviors
The Care Consultation program equips family caregivers with information and resources they can use to assist their aging loved ones.
For more information, please call us today at (973) 637-1740 or email us at caregivers@jfsmetrowest.org.
Geriatric Assessments
For families needing more intensive services, JFS social workers are available for fee-based geriatric consultations and assessments. Assessments and consultations can be scheduled in the office or through ZOOM, and Comprehensive On Site Assessments (COSAs) are also available and take place in a senior's home.
The consultation/assessment will:
Determine the appropriate care for the older adult's unique circumstance
Ease the strain of caregiving for the family
Assist with the complex emotions that arise when generations must reverse roles and responsibilities
After determining what is needed, the social worker may suggest:
Medical assessments by a geriatrician, geriatric psychiatrist, or neurologist
Resources and referrals to professional services including in-home support, senior adult day centers, elder care attorneys, private geriatric care management or alternative residential settings
Determination of entitlements and benefits
Coaching and advocacy
Home modification recommendations
For more information, please call us today at (973) 637-1740 or email us at caregivers@jfsmetrowest.org.
Support Groups
JFS has partnered with Alzheimer's New Jersey in Essex and Morris County to provide ongoing monthly support groups for those caring for someone with dementia. These groups are offered both virtually and in person.
Learn more about our Support Groups here.
Additional Services
To learn about caregiver education programs, visit our Community Programming Page.
To learn about Individual counseling for caregivers, visit our Counseling Page.
To learn about Holocaust Survivors and their caregivers, visit our Holocaust Services Page.
Caregiver Support Services are possible thanks to funding and support from the Morris County Board of Freeholders, Jewish Federation of MetroWest NJ, ALZNJ, and Wilf Family Foundations.
Services for Older Adults
We offer various services from counseling to volunteer based assistance to help you with your needs.
Counseling
Older adult counseling services are available to assist individuals and families in coping with challenges faced during the aging process such as caregiving, depression, loss of independence, chronic health issues, loss, and bereavement. Individual counseling is offered by social workers who have expertise in geriatric issues.
Learn more about our Counseling Services here.
Money Management
Money Management matches older adults who are struggling to read their mail, write checks, balance their checkbook, or complete important paperwork with volunteers who can assist with setting up a budget, organizing bills, reviewing monthly expenses, preparing checks for signature, and applying for benefits programs to lower monthly expenses. Volunteers are screened, background checked, and trained.
This program is free and open to Essex County residents ages 60+. Money Management and is funded by Essex County's Division on Aging.
To sign up contact Taylor Ruszczyk at TRuszczyk@jfsmetrowest.org or (973) 637-1742.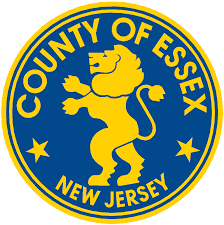 Friendly Visiting
JFS's Friendly Visiting program pairs homebound older adults with a volunteer to provide companionship, conversation, and connection to the outside world during weekly in person visits. Volunteers are carefully screened, background checked, and trained before being matched.
To sign up contact Taylor Ruszczyk at TRuszczyk@jfsmetrowest.org or (973) 637-1742.
Tessie's Touch
Tessie's Touch brings joy & connection to isolated older adults by matching them with a caring volunteer to do activities and excursions within the community. Tessie's Touch is an extension of our traditional Friendly Visiting program in which an older adult is paired one-on-one with a volunteer to facilitate a deeper connection through shared experiences and activities. JFSMW will work with the pair to find an activity that brings them joy such as a trip to a botanical garden, attending a show or movie, or sharing a meal at a local restaurant.
Tessie's Touch is generously funded by a private donor in honor of her mother, Tessie.
To sign up contact Taylor Ruszczyk at TRuszczyk@jfsmetrowest.org or (973) 637-1742.
Medicare Counseling (SHIP)
Medicare beneficiaries frequently have questions about benefits, claims, and supplement policies such as Medigap and Medicare Advantage plans. The State Health Insurance Assistance Program (SHIP) provides free help to Essex County Medicare beneficiaries who have problems with, or questions about their health insurance.
Volunteer counselors, trained in areas of health insurance coverage and benefits that affect Medicare beneficiaries, provide information and assistance for dealing with claims and in evaluating health insurance options. Counselors also help low-income Medicare beneficiaries apply for Extra Help, prescription assistance, and Low-Income Subsidy programs.
Volunteer counselors do not provide legal advice, sell, recommend, or endorse any specific insurance product, agent, insurance company, or plan. They provide information and assistance so that Medicare beneficiaries can make their own decisions.
Counseling is free of charge and provided virtually via phone or Zoom or in easy to access community sites, such as libraries and community centers.
To speak with a Medicare Counselor, contact our Helpline at (973) 637-1717 or email medicarehelp@jfsmetrowest.org.
SHIP is a statewide program administered in Essex County by JFS MetroWest and RSVP. It is funded by the New Jersey Department of Human Services with financial assistance through a grant from the U.S. Administration for Community Living.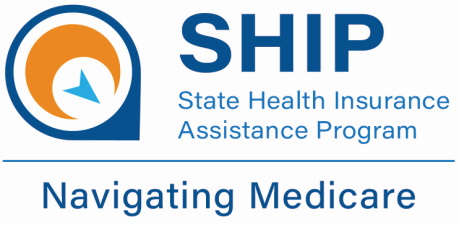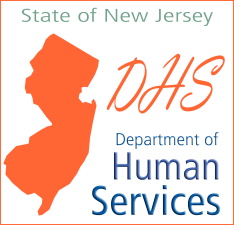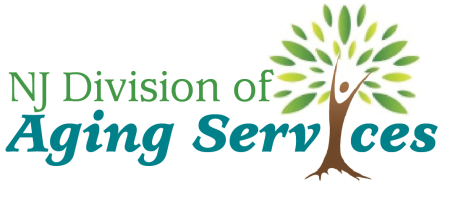 LICENSING – JFS of MetroWest NJ is a licensed provider from the State of New Jersey, Department of Human Services, Office on Licensing, for the provision of Outpatient Mental Health Counseling.
Older Adults & Caregivers Resources