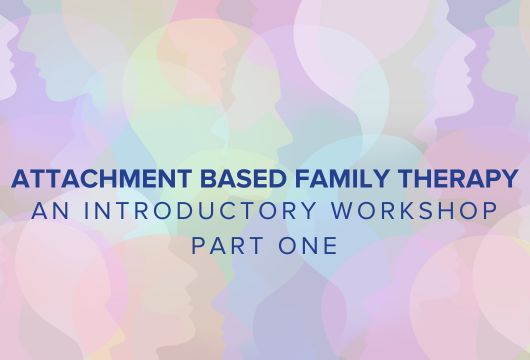 Attachment Based Family Therapy,

ABFT,

is

a

manualized, empirically informed family therapy model specifically designed to target family and individual processes associated with adolescent suicide and depression. ABFT

emerges

from interpersonal theories that suggest adolescent depression and suicide can be precipitated,

exacerbated

or buffered against by the quality of interpersonal relationships in families. It is a trust-based, emotion-focused psychotherapy model that aims to repair interpersonal ruptures and rebuild an emotionally protective, secure-based parent-child relationship.
WORKSHOP DETAILS
Date:  Wednesday, December 6, 2023
Time:  8:30 am – 5:00 pm
Location:  Eisenhower Corporate Campus, Room G
290 West Mount Pleasant Avenue
Livingston, New Jersey  07039
SUGGESTED AUDIENCE
The ABFT introductory (beginner to intermediate level) workshop is intended for Counselors, Couples and Family Therapists, Mental Health Professionals, Psychiatrists, Psychologists, Psychotherapists, and Social Workers.  
PRESENTER: SUZANNE LEVY, Ph.D, Co-Developer of ABFT
Dr. Suzanne Levy is an internationally renowned licensed clinical psychologist and Co-Developer of ABFT.  She is the CEO and Co-Owner of ABFT International Training Institute which was established in 2023. Formerly, she was the Executive Director of Strategic Initiatives and Training for the ABFT Training Program at Drexel University. ABFT is a manualized, empirically informed and supported, family therapy model specifically designed to target family and individual processes associated with adolescent suicide and/or depression. Since 2007, Dr. Levy has been conducting ABFT training workshops and supervision for therapists nationally and internationally. She has presented regionally, nationally, and internationally on ABFT, emotion coaching, child and adolescent therapies, resilience, adolescent depression, adolescent development, and adolescent substance use. Along with her colleagues, Drs. Guy and Gary Diamond, Dr. Levy has written the first book on ABFT, Attachment-Based Family Therapy for Depressed Adolescents published by the American Psychological Association.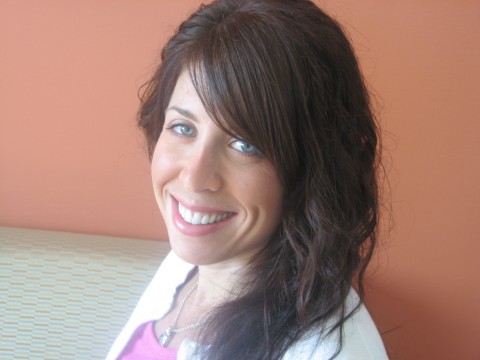 LEARNING OBJECTIVES
After attending this course, participants will be able to:
Explain the theoretical foundation of ABFT

Discuss the empirical support for ABFT

Describe the five-treatment task structure of the model

Explain how to organize therapy around interpersonal growth rather than behavioral management

Identify the strategies used in the five treatment tasks

Describe what is a relational rupture
REGISTRATION INFORMATION
The cost to attend this event is $100, which includes breakfast, lunch, and certificate of completion with 6.5 Clinical CE. (Kosher dietary laws strictly observed)
Registration closes on December 1, 2023 or when capacity is reached. Cancellations must be received 48 hours prior to event date to be eligible for a refund. A $15 processing fee will be charged for all cancellations.
REGISTRATION IS CLOSED.
For questions, concerns, cancellations, and/or accommodations (which are available upon request at least 14 days prior to the event), please contact Sylvia Heller, MPH, Assistant Director of Development, JFS at sheller@jfsmetrowest.org or 973-765-9050.
Eisenhower Corporate Campus meets all ADA requirements. Any specific accommodation requests must be made at least 7 days prior to the event. The building's facility manager, Ron Thomson (973-418-8244) is available onsite for any questions.
CONTINUING EDUCATION INFORMATION
CONTINUING EDUCATION INFORMATION
Course completion requirements: Social workers must attend the entire course, sign in and out, and complete a course evaluation to earn CE credit. Certificates of completion will be given out on the day of event. Please contact Sara Mendez Emma, LCSW 973-637-1752 or smendez-emma@jfsmetrowest.org if you have any questions regarding CEs. 
Attachment Based Family Therapy- An Introductory Workshop- Part One, Course #5154, is approved by the Association of Social Work Boards (ASWB) Approved Continuing Education (ACE) program to be offered by Jewish Family Service of MetroWest NJ as an individual course. Regulatory boards are the final authority on courses accepted for continuing education credit. ACE course approval period: 08/24/2023 – 08/24/2025. Social workers completing this course receive 6.5 clinical continuing education credits.
NJPA ensures that permission to use proprietary information, and steps to safeguard such information, are discussed with presenters at NJPA co-sponsored programs. No materials (physical or electronic) provided to attendees at such programs may be shared.
This workshop is sponsored by NJPA. NJPA is approved by the American Psychological Association to offer continuing education for psychologists. NJPA maintains responsibility for this program and its content.
8:30 – 9:00 am               Breakfast and Registration
9:00 – 10:30 am             Introduction, Theory and Overview of ABFT 
10:30 – 10:45 am           BREAK
10:45 – 12:00 pm          Task I: Relational Frame 
12:00 – 12:45 pm          LUNCH BREAK
12:45 – 1:45 pm             Task II: Alliance Building with the Adolescent 
1:45 – 3:00 pm               Task III: Alliance Building with the Parent 
3:00 – 3:15 pm                BREAK
3:15 – 4:30 pm                Task IV: Attachment Task 
4:30 – 5:00 pm                Task V: Autonomy Promoting Task 
5:00 pm                           Evaluations and Certificate distribution 
THIS PROGRAM IS GENEROUSLY FUNDED BY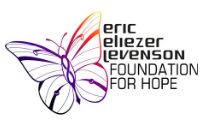 The Eric Eliezer Levenson Foundation for Hope, a 501(c)(3) foundation, supports programs which advance opportunities for young adults facing challenges through direct support and community awareness.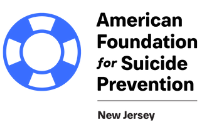 AFSP-NJ is fueled by the mission to save lives by providing education and support to the Garden State. The grassroots work we do focuses on eliminating the loss of life from suicide by: delivering innovative prevention programs, educating the public about risk factors and warning signs, raising funds for suicide research and programs,and reaching out to those individuals who have lost someone to suicide.
JFS Metrowest is committed to inclusive programming.  Please call 973-765-9050 to discuss how we can help.