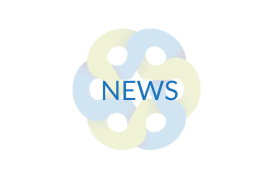 Jewish Family Service of MetroWest NJ delivered Thanksgiving meals to homebound older adults and Holocaust survivors in Essex and Morris counties.   
Through generous funding from KAVOD SHEF, Jewish Federation of Greater MetroWest, and Wilf Family Foundations, Jewish Family Service of MetroWest NJ delivered 134 Thanksgiving meals to Holocaust survivors and isolated older adults in Essex, Morris and parts of Union counties.  20 "care packages" were also created for our most isolated clients and included pumpkin bread, spiced tea, fruit cups, and handmade cards.  Working with a team of 23 volunteers, the meals and packages were delivered last week in time for the holiday.  Please see attached photos of our volunteers in action.
"As the COVID19 crisis persists, the Holocaust survivors and vulnerable older adults in our community continue to struggle with isolation from family and friends and lack of access to resources, including food," commented Liz Levy, LCSW, Coordinator of Holocaust Services. "We are grateful to our funders, community partners, and team of volunteers, to be able to continue providing grocery delivery, hot meals, and other essentials.  These deliveries not only provide vital resources, but offer connection to a friendly face, reassurance of their wellbeing, and linkage to support when needed."
JFS has received numerous calls and emails thanking staff and volunteers for the "delicious meals."  One survivor said, "it's not just about the food, but knowing someone cares about us."
Jewish Family Service of MetroWest is a comprehensive social service agency providing mental health counseling and support services on a non-discriminatory basis.  With a presence in the community since 1861, JFS today delivers an expanding number of programs to increasing numbers of people. For children and families, JFS provides individual, couple, child and family counseling, play therapy, support groups, school and synagogue based social work services, and other assistance needed to support healthy families. Rachel Coalition, a division of JFS, provides domestic violence services for all members of the family affected by domestic violence. JFS also offers a wide range of services for older adults and their families including case management services, counseling, caregiver education, volunteer friendly visitors and specialized programs for Holocaust survivors.  For more information, please call (973) 765-9050 or visit www.jfsmetrowest.org.