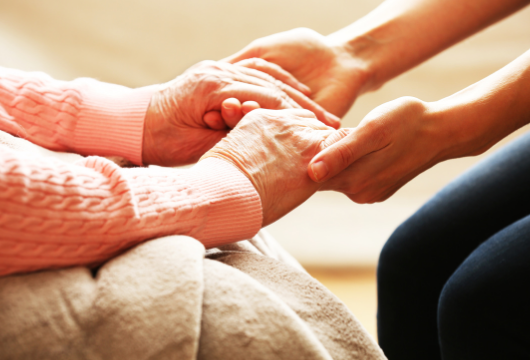 As we watch the horrendous events unfold in Ukraine, we are keeping the Ukrainian people in our minds and our hearts. Here at JFS MetroWest, over half of our Holocaust survivor clients are from the Former Soviet Union, with many of them coming from Ukraine. Several of our survivors still have family and friends in Ukraine. JFS MetroWest is maintaining constant support of all Holocaust survivors at this difficult time. JFS MetroWest's Russian speaking social worker works tirelessly to support survivors affected by the recent events, some of whom are in fear for their families, many reliving childhood traumas, and all watching their worst fears realized. All Holocaust survivors, regardless of nationality, are impacted by the events of the last few days, and JFS MetroWest is providing support and check-ins to ensure everyone is getting the help they need.
We are also aware that many young people and children are expressing concern about what they are seeing regarding the invasion on social media and in the news. Having difficult conversations with children about scary events, such as war, is so important to help them process and understand, in an age appropriate way, what is going on.  JFS MetroWest has developed these guidelines for talking with children about tragic events
www.jfsmetrowest.org/how-to-talk-to-your-children-about-tragic-events/
We will continue monitoring the events in Ukraine and sending our thoughts and support to the Ukrainian people, while serving those affected here in our community.