Holocaust Survivor Services
JFS is here to help Holocaust survivors and their families, through a Person-Centered Trauma-Informed Care model (PCTI), to maintain and enhance their dignity and independence as they age. PCTI care is a holistic approach to service provision that promotes the dignity, strength, and empowerment of all individuals, while acknowledging that survivors of trauma have distinct and extraordinary needs.
Currently, we work with over 200 Holocaust survivors providing information and referrals, advocacy, assistance with reparations, case management, subsidized homecare, and financial assistance, along with individual support and group socialization. A Russian speaking social worker offers culturally sensitive care for survivors from the Former Soviet Union.
Specialized services are also available to support Second Generation (2G) caregivers, the children of Holocaust survivors.
Case Management & Support
A dedicated team of licensed social workers provide case management and support to Holocaust survivors and their families. Services include information, referral, and linkage to appropriate resources, assistance with reparations and government entitlements, and the coordination of care for survivors to remain at home for as long as it is safely possible.
Subsidized Homecare Services
We provide subsidized homecare for eligible survivors based on eligibility and financial need, including personal care, cleaning, meal preparation and laundry. Social workers assess each survivor to determine their individualized needs and develop a plan of care.
Emergency Financial Assistance
Emergency financial assistance may be available, including medical and dental care, transportation to medical appointments, food, utilities, home modification and home repair, and funeral assistance based on eligibility and financial need. JFS volunteers deliver holiday meals to vulnerable survivors to reduce social isolation.
Dedicated pro-bono dental care for Holocaust survivors is offered by Rutgers School of Dental Medicine, through partnership with JFS and Federation of Greater MetroWest. Transportation is available upon request.
Second Generation (2G) Caregiver Support
As Holocaust survivors age and decline, they depend more and more on their Second Generation (2G) children for support. The Second Generation has unique needs and challenges as caregivers, given how trauma and aging impacts survivors and families.
We offer specialized services for 2G caregivers, including individualized telephone support, support groups, experiential self-care such as mindfulness meditation, art, and writing, and educational workshops on health, aging, and trauma. Responding to the needs of these special caregivers, allows them to take care of themselves and feel less stress, while supporting the Holocaust survivors they care for.
Holocaust Survivor Socialization Programs: Café Europa & Chai Cafe
Socialization programs for Holocaust survivors are held in English at Café Europa, and Russian at the Chai Café. Programs include educational speakers, concerts, holiday celebrations, and group discussions, in-person and virtually. These programs allow survivors to connect through shared experiences and add to their quality of life.
There is no charge for socialization programs and Kosher food is provided for in-person events.  Transportation may be available upon request.
For more information about our Holocaust Survivor Services in Essex, Morris, and Sussex counties, please call JFS MetroWest (973) 637-1715 (English) or (973) 637-1716 (Russian)
Social services for Jewish Nazi victims have been supported by a grant from the Conference on Jewish Material Claims Against Germany. JFS has received funds from the Harry and Jeanette Weinberg Holocaust Survivor Emergency Assistance Fund, administered by the Claims Conference for the benefit of Jewish Nazi victims. Holocaust services are made possible by a grant from The JFNA Center on Holocaust Survivor Care and Institute on Aging and Trauma, Jewish Federation of Greater MetroWest NJ, Jewish Community Foundation of Greater MetroWest NJ, KAVOD SHEF in partnership with Seed the Dream Foundation, The Sephardic Foundation on Aging, the State of New Jersey, the Wilf Family Foundation, and other generous donors.
Café Europa is made possible by a grant from the Conference on Jewish Material Claims Against Germany.  Café Europa is also supported with generous funding from the Wilf Family Foundations, the JFS Ellin Cohen Memorial Fund, and the Jennie (Blinderman), Morris and Harry Slipock Fund of the Jewish Community Foundation of Greater MetroWest NJ.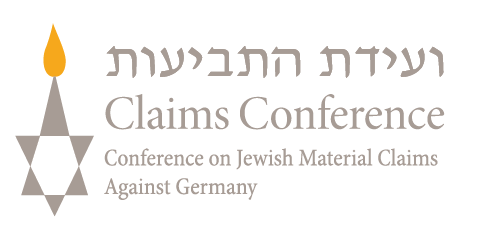 LICENSING – JFS of MetroWest NJ is a licensed provider from the State of New Jersey, Department of Human Services, Office on Licensing, for the provision of Outpatient Mental Health Counseling.
Holocaust Survivors Resources