Join JFS MetroWest as we honor
Eta & Mark Levenson
and the Eric Eliezer Levenson Foundation For Hope
as we shine a spotlight on JFS Child & Adolescent Services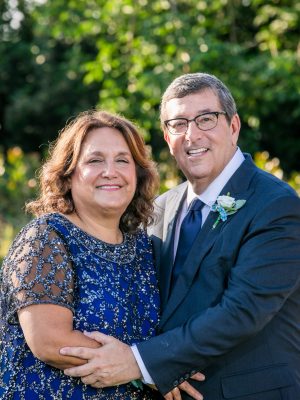 The Levenson family has been dedicated to JFS MetroWest, volunteering their time, knowledge, and support to reduce the stigma surrounding mental health issues.  The Eric Eliezer Levenson Foundation for Hope, which the Levensons formed in memory of their son, Eric, provides annual support to create programs that increase mental health awareness.  Eta and Mark have worked tirelessly to secure funding that enables JFS to train its staff, local mental health providers, and the community through educational programs that address anxiety, depression, and suicide prevention.  Eta Levenson is a JFS board member, and together, she and Mark serve on many community and national boards.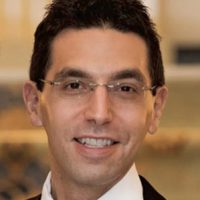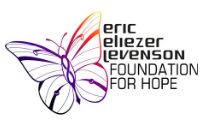 Proceeds from the event will benefit JFS Child & Adolescent Services including:
Rachel Coalition children's services
Community workshops addressing emerging issues
Play therapy room upgrades
Additional clinical staff
HOW YOU CAN SUPPORT AN EVENING OF LAUGHTER
RYAN HAMILTON
Ryan recently released his first stand-up special. The one-hour Netflix original Happy Face, follows a wealth of television appearances and a non-stop headlining tour. Armed with the unique perspective of growing up in rural Idaho to become a favorite in the New York stand-up comedy scene, he's one-of-a-kind. He's been named one of Rolling Stone's Five Comics to Watch, and recent appearances include The Late Show with Stephen Colbert, Conan, and opening spots for Jerry Seinfeld. Ryan is endearing stand-up lovers, and his future is bright.
All Sponsorship Levels Include:
Sponsor Listing on Invitation and Promotional Materials • Full Page in Journal • Benefactor Tickets
JADE
Anonymous
Harvey Bell
Andrea G. and Bryan Bier
Fred Cohen
Stacey and Gene Davis
Nancy and Robert Eskow
Pam and Michael Fishman
Terri and Mark Friedman
Toni and Steve Guss
Ellen and David Hyman
Linda and Mel Jacobs
Lois and Stanley Kaish
Lori Feinberg Kany and Steve Kany
Melanie and Alan Levitan
Lisa and Erik Lindauer
Leslie and Jay Mayesh
Marion and Howard Medow
Emily and Brian Neider
New Frontier
Shelley and Josef Paradis
Robin and Mark Polson
Lawrence Rein
Jean Rich
Sandi and Mark Rosenbaum
Melvin Spira
Rachel and Jonathan Wilf
RUBY
Robyn and Joseph Bier
Ellen and Donald Legow
Maxine Myers
Sylvia and David Steiner
SAPPHIRE
The Nelson Family
Carrie and Jed Nussbaum
The Wilf Family
EMERALD
Eta and Mark Levenson
David Tepper Charitable Foundation
Join our growing list of event sponsors today!
AN EVENING OF LAUGHTER COMMITTEE
Event Chair:  Rachel Braverman
Journal Chairs: Lois Kaish and Lisa Lindauer
Board President: Melanie Levitan
Event Committee: Tara Abella, Andrea G. Bier, Pamela Davis, Michael Elchoness, Nancy Eskow, Terri Friedman, Jessica Gantman, Linda Jacobs, Merle Kalishman, Emily Neider, Robin Polson, Lawrence Rein, Sandi Rosenbaum, Rachel G. Wilf