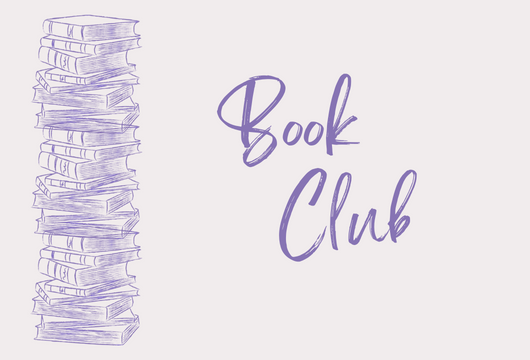 OUR NEXT BOOK CLUB IS TUESDAY, MAY 9 @ 7:00 PM via Zoom
Many popular books raise issues connected to domestic violence, sexual assault, dating abuse, and stalking.
Our goal is to engage community members in the work we do at JFS & Rachel Coalition
while providing education on domestic violence and other related topics. 
INTERNATIONAL BESTSELLER "Women Talking" by Miriam Toews
The basis of the Oscar-nominated film from writer/director Sarah Polley, starring Rooney Mara, Claire Foy, Jessie Buckley, with Ben Whishaw and Frances McDormand.
"This amazing, sad, shocking, but touching novel, based on a real-life event, could be right out of The Handmaid's Tale." ―Margaret Atwood, on Twitter
"Scorching . . . a wry, freewheeling novel of ideas that touches on the nature of evil, questions of free will, collective responsibility, cultural determinism, and, above all, forgiveness." ―New York Times Book Review, Editors' Choice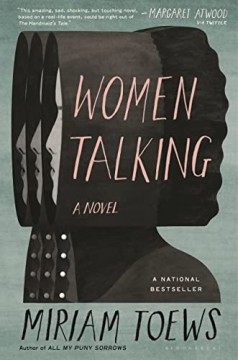 May's Book Club will be facilitated by Myrna Wertheimer who has been instrumental in the success of Rachel Coalition since its inception. Myrna has a long history of advocacy for victims of domestic violence. Having studied with the Director of Domestic Violence for the State of New Jersey for a year, she helmed a community forum for NCJW/Essex called "Behind Closed Doors" in 1987 that brought domestic violence out of the closet and into the forefront. She launched the Teen Dating Violence project for the NCJW/Essex Center for Women. Myrna is a trained peer group facilitator and leadership trainer.