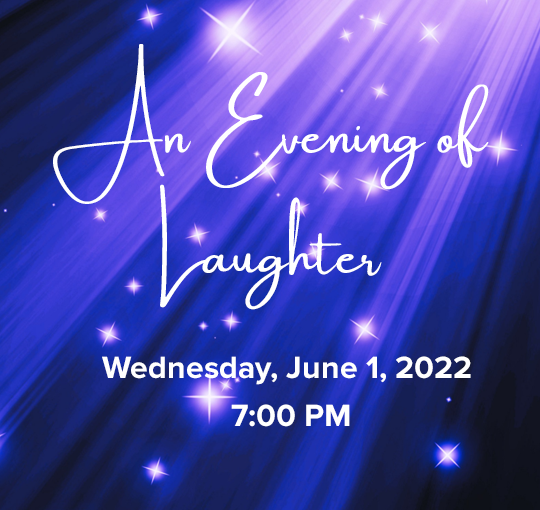 On behalf of Jewish Family Service of MetroWest NJ and our clients, thank you to all of our sponsors, donors, and guests for making An Evening of Laughter a ROARING success!
A special thank you to the Myers Family, who came from near & far to make this night so memorable. Congratulations to our volunteer award winners and Stephanie Gerstein who won the Maxine Myers Volunteer Award! See more information about our award winners
here.
Each year, JFS hosts its annual gala as a way to escape the heaviness around us & "laugh" together as a community – Comedian Ryan Hamilton gave us the best medicine.
We would like to extend a special thank you to all of our corporate event sponsors for their support including Sunrise Shoprite (West Caldwell and Parsippany), BNE Real Estate Group, Lereah Financial Group, Shufro Rose Wealth Management, McCarter & English, New Frontier, The Preferred Client Group, The Saritte Harel Team at Keller Williams, Amanda Damesek at Sotheby's Prominent Properties, Goldman Sachs, Toshiba Business Solutions, & SAX Accounting.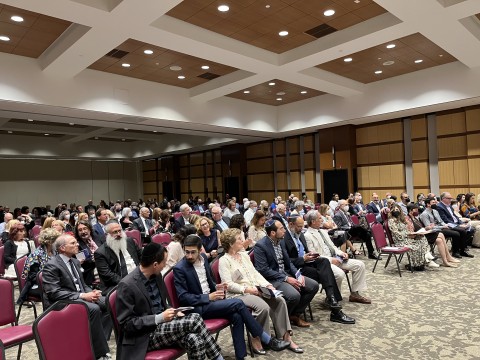 Audience at JFS' An Evening of Laughter 2022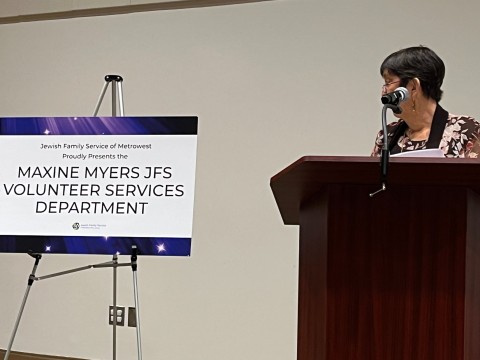 JFS CEO Diane K. Squadron presenting the renaming of our volunteer department to the Maxine Myers JFS Volunteer Services Department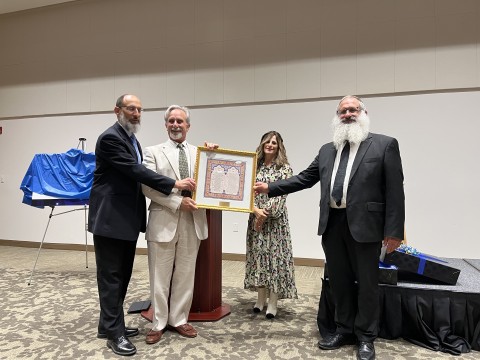 JFS Board President Andrea G. Bier presenting Maxine Myers' z"l sons with a gift from the agency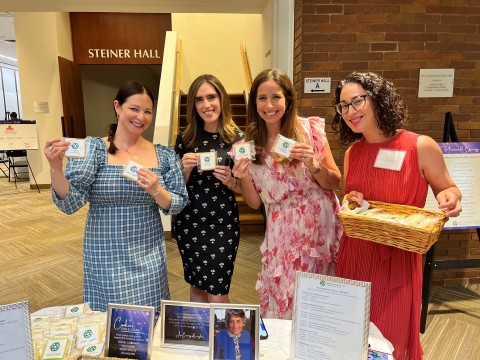 Cookies for a Cause – Jessica Gantman, Rachel G. Wilf, Emily Neider, JFS Holocaust Services Coordinator Liz Levy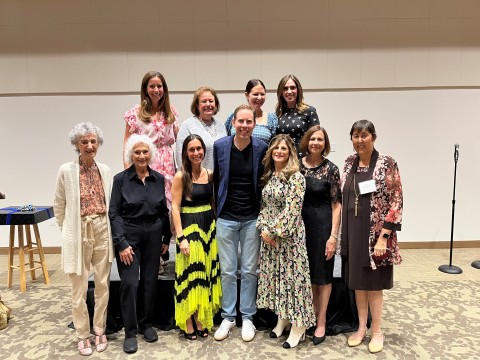 An Evening of Laughter 2022 Committee
Back row L-R:   Emily Neider, Sandi Rosenbaum, Jessica Gantman, Rachel G. Wilf
Front Row L-R:  Lois Kaish, Merle Kalishman, Rachel Braverman , Comedian Ryan Hamilton, Andrea G. Bier, Robin Polson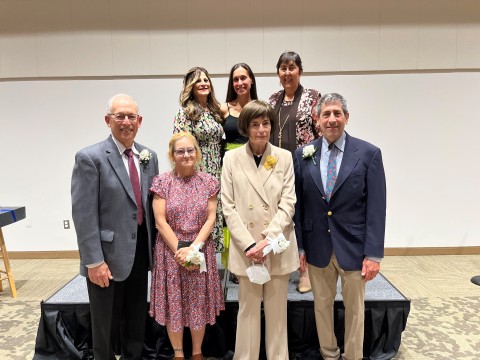 2022 Volunteer Service Award Recipients
Back Row L-R: JFS Board President Andrea G. Bier, An Evening of Laughter Chair Rachel Braverman, JFS CEO Diane K. Squadron
Front Row:  Paul Brownstein, Susan Rueda, Stephanie Gerstein, Gary Berger